CURRENT STUDIO
Koloa, Kauai. Hawaii.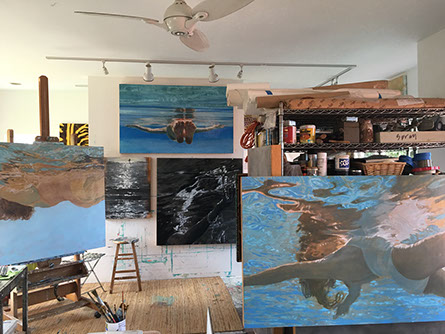 BORN
1954 Los Angeles, California
EDUCATION
1978 B.A. with distinction and honors, Art Center College of Design , Los Angeles, CA.
1974 B.A. University of California, Santa Barbara , College of Creative Studies
Also attended University of California, Santa Cruz
Journeyman Scenic Artist, I.A.T.S.E. (International Affiliate of Theatrical and Scenic Employees). Union member – Local 819. painting billboards, backdrops and stage sets for theater, motion picture, and TV.
TEACHING EXPERIENCE
1980 Art Center college of Design, Los Angeles, C.A.
1984 Kauai Community College, Puhi, Hawaii